Inspired by all the recent talk on Chowhound regarding American BBQ, I decided to start catching up on my backlog of BBQ restaurants around L.A. that I had never visited yet. The first BBQ restaurant on my backlogged list was Porky's BBQ on Manchester, which was also home to Golden Bird in the same location. Thanks to strong recommendations from nosh and many others on CH, my excitement grew as we pulled into the parking lot near The Forum.

Porky's BBQ looks like it took over a fast food restaurant location from the outside. Stepping inside, it was a simple, order-at-the-counter operation, but it had some nice, quaint decor of Americana artifacts strung along the walls and even across the ceiling(!).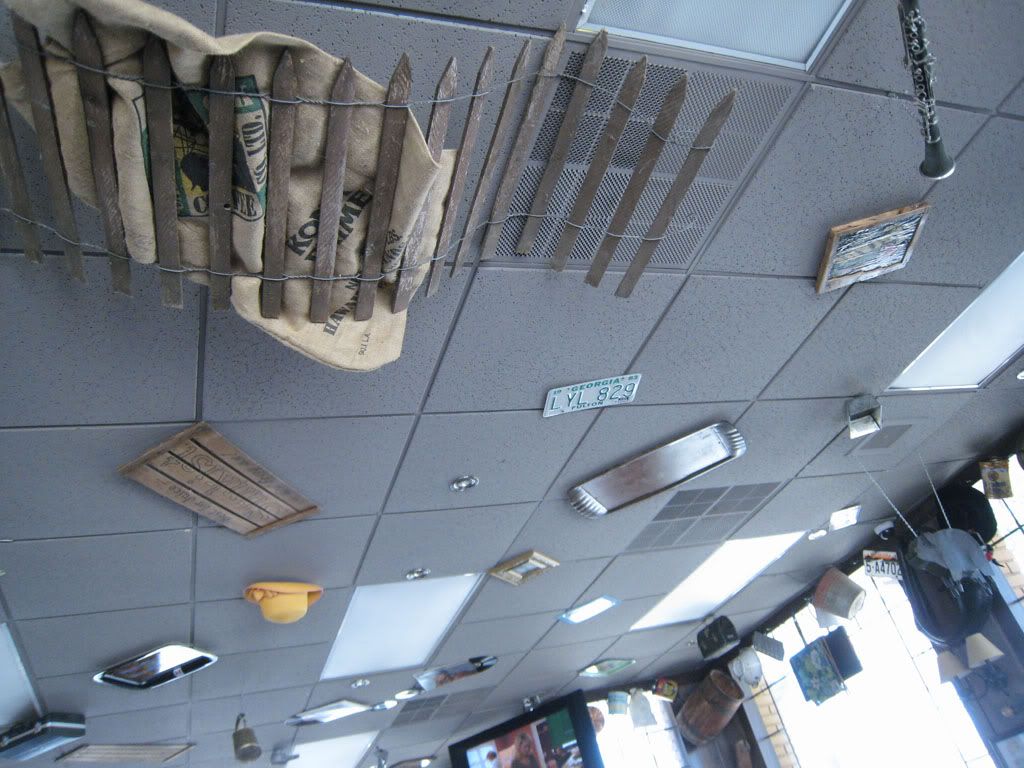 They had a few stain-glass signs stating that they cooked their BBQ "Kansas City Style." We could smell the fragrant hickory smoke as we were pulling in as well, which is always a good thing.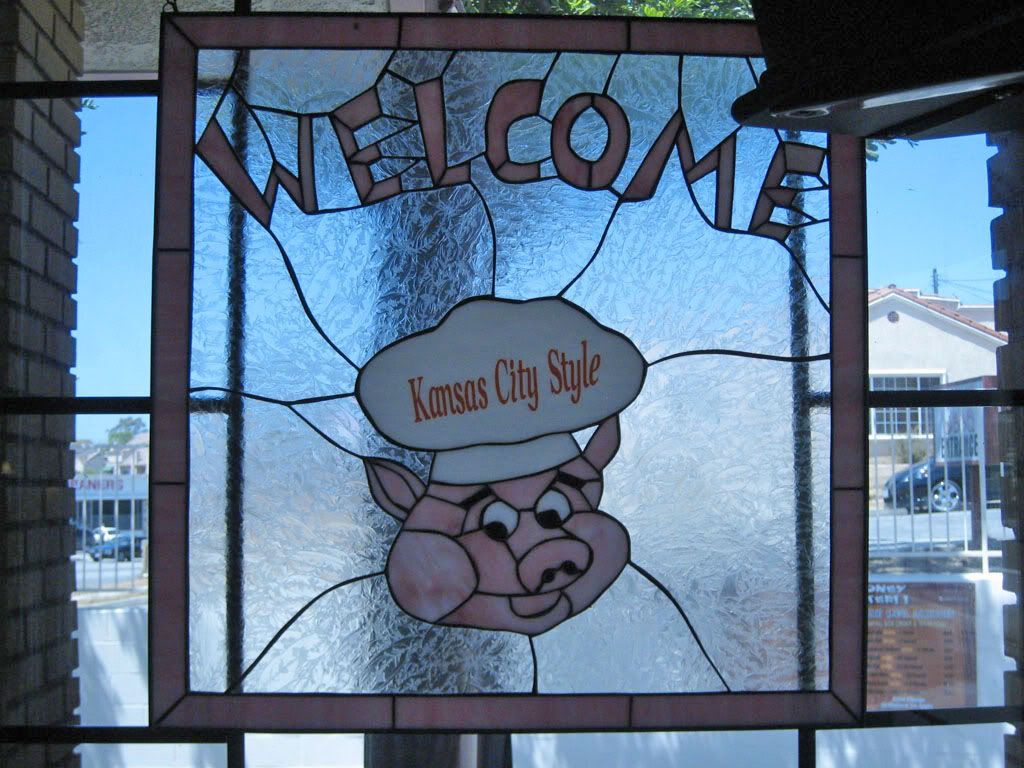 The unique thing about this location is that it is not only the home of Porky's BBQ, but also offers the full menu from Golden Bird, which specializes in Fried Chicken since 1953. We placed our order for items across both menus and anxiously awaited our food. :)

All of our items arrived at the same time and looked wonderful. The Pulled Pork Sandwich was a monster of a meal, and an absolute bargain at $7.99 (with a choice of one side item). The Pulled Pork Shoulder had a real, honest hickory smokiness and it was *so* tender and moist! Porky's served all our items with the Barbecue Sauce on the side, and even without the sauce, the Pulled Pork was the best Pulled Pork Sandwich I've had in L.A. (Jaybee's is a close second, but given the nicer dining area and other items being superior, the choice is easy :). There were a few dried "ends" but ~90% of the Pulled Pork was tender and moist. Their BBQ Sauce was also really nice, adding a sweetness, savoriness, and just enough spice to elevate this to another level! And it worked beautifully with their homemade coleslaw and toasted buns.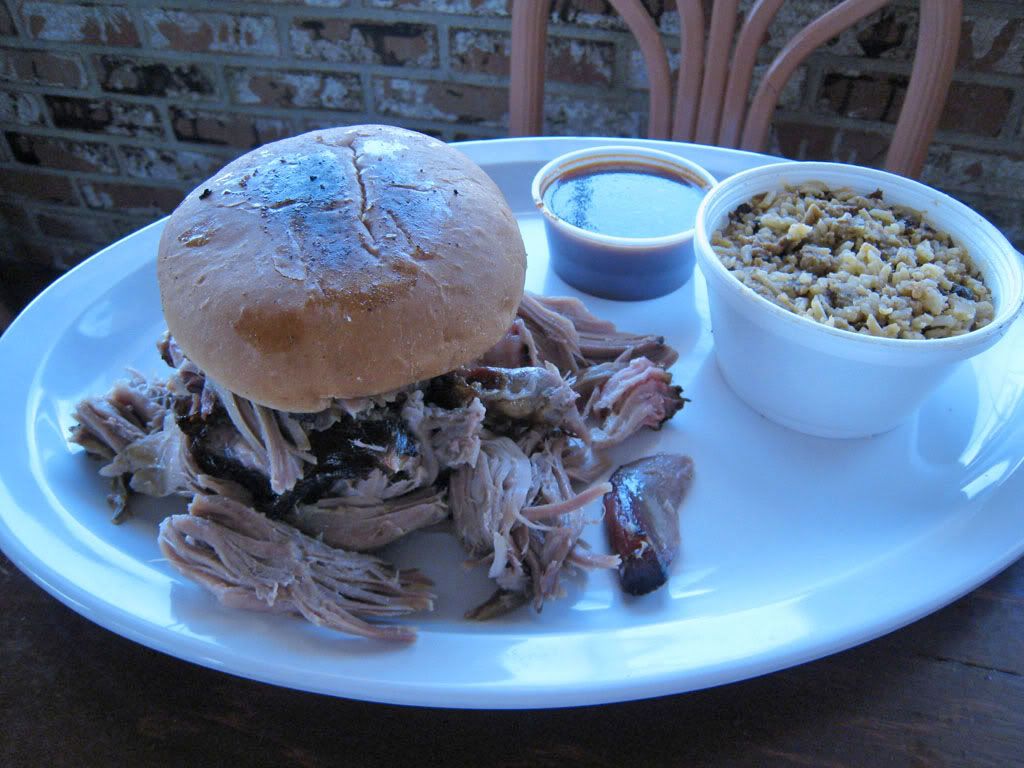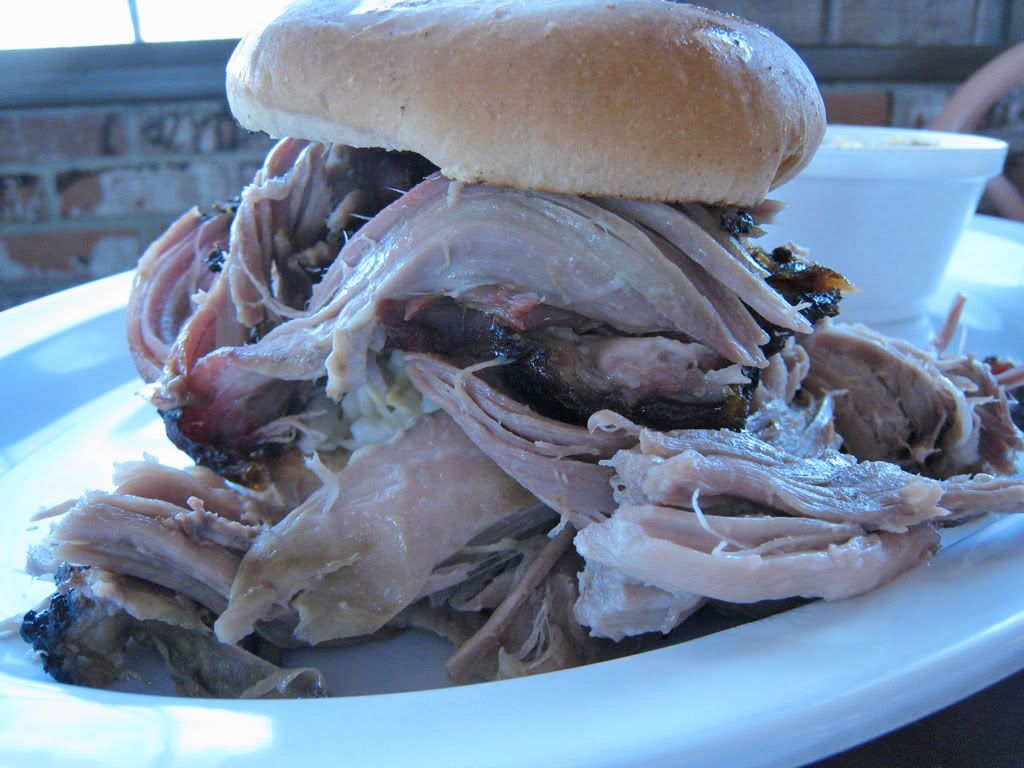 We chose a side of their "Dirty Dirty Rice," which didn't disappoint either: It was a touch too salty for me, but still very flavorful. Porky's uses a combination of Beef and Pork in their Dirty Dirty Rice, and it was great as a free side item with the sandwich. No complaints. :)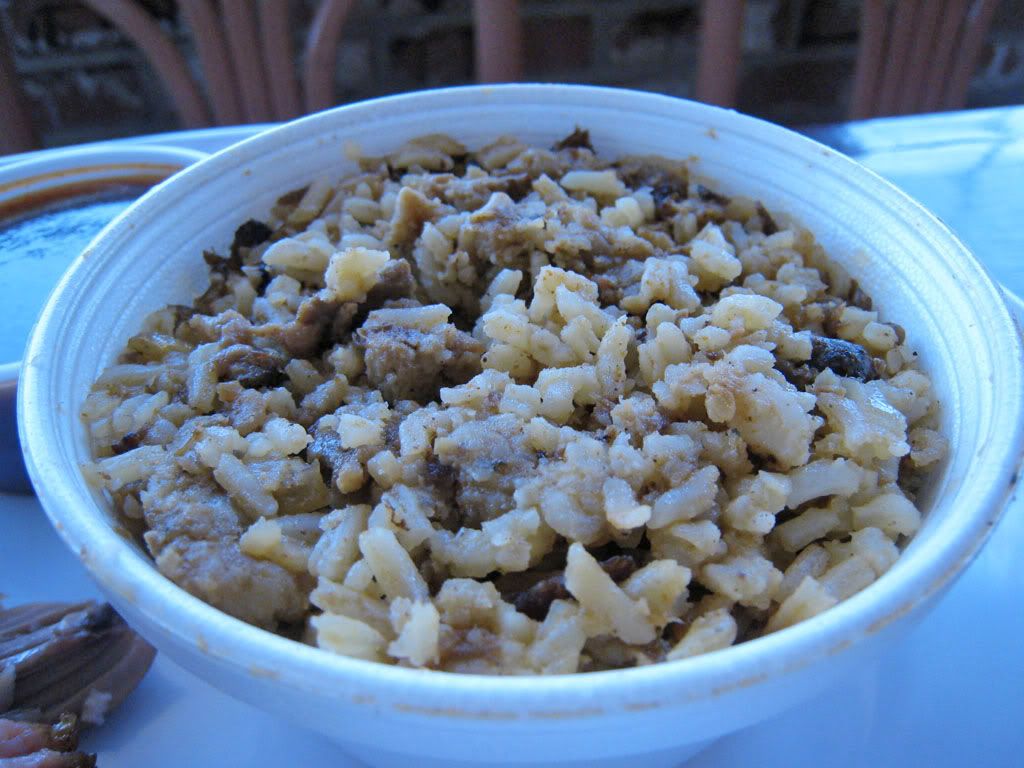 We ordered the Golden Bird's 2 Pieces of Chicken and Biscuit to sample the much-talked about Fried Chicken. I found the batter on the outside of the Chicken to be too salty, but the Chicken inside was so moist and juicy! The Biscuit was a tad too dense for my tastes, but nice in that it tasted freshly made. Overall it was simple, home-style cooking, and for $2.94, we weren't complaining! :)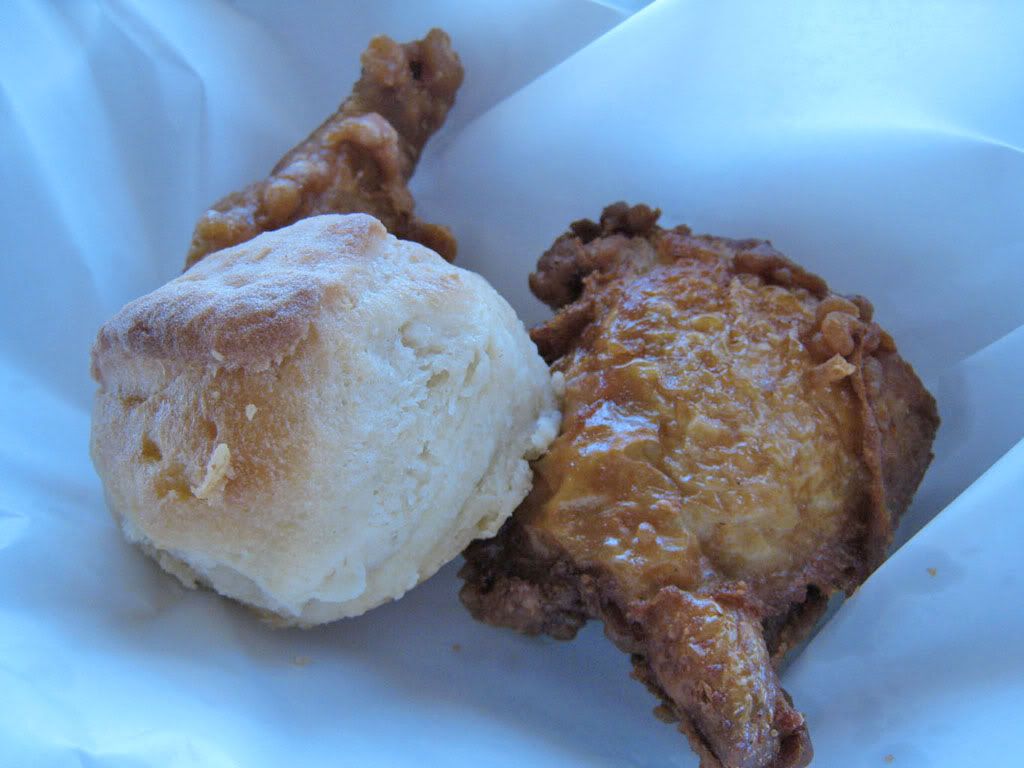 Finally, my favorite type of BBQ arrived: The "Tender Pork Ribs" Lunch Plate. These were St. Louis-style Spareribs, and it looked and smelled absolutely delicious. Like the Pulled Pork, Porky's served the Pork Ribs with the BBQ Sauce on the side.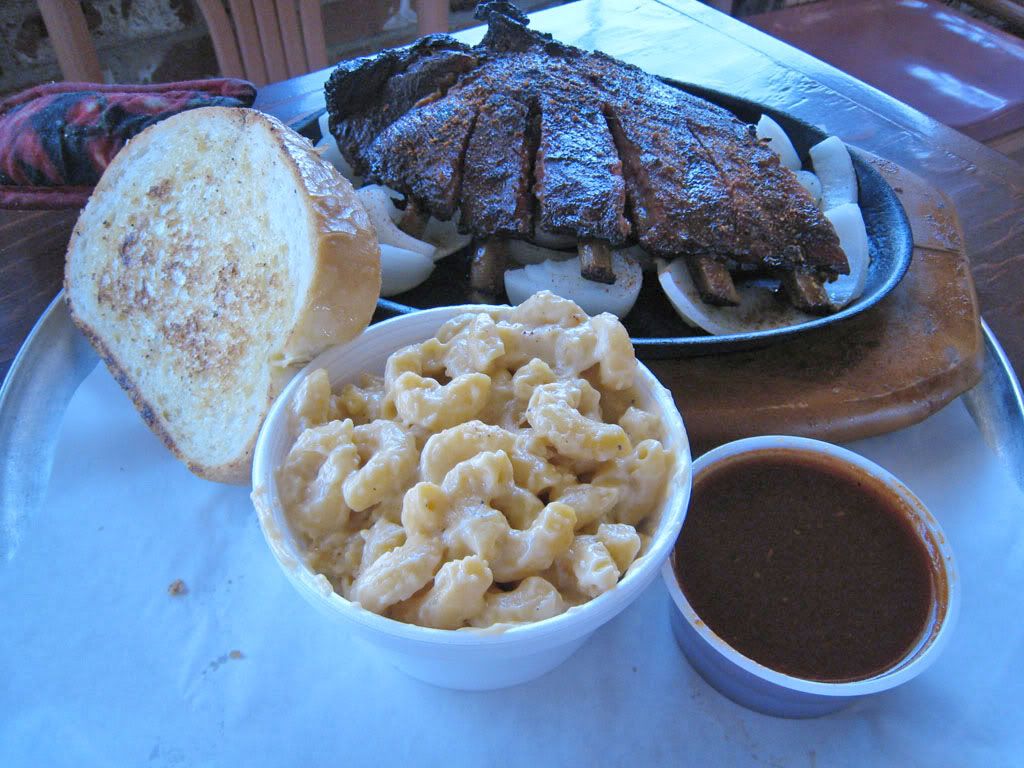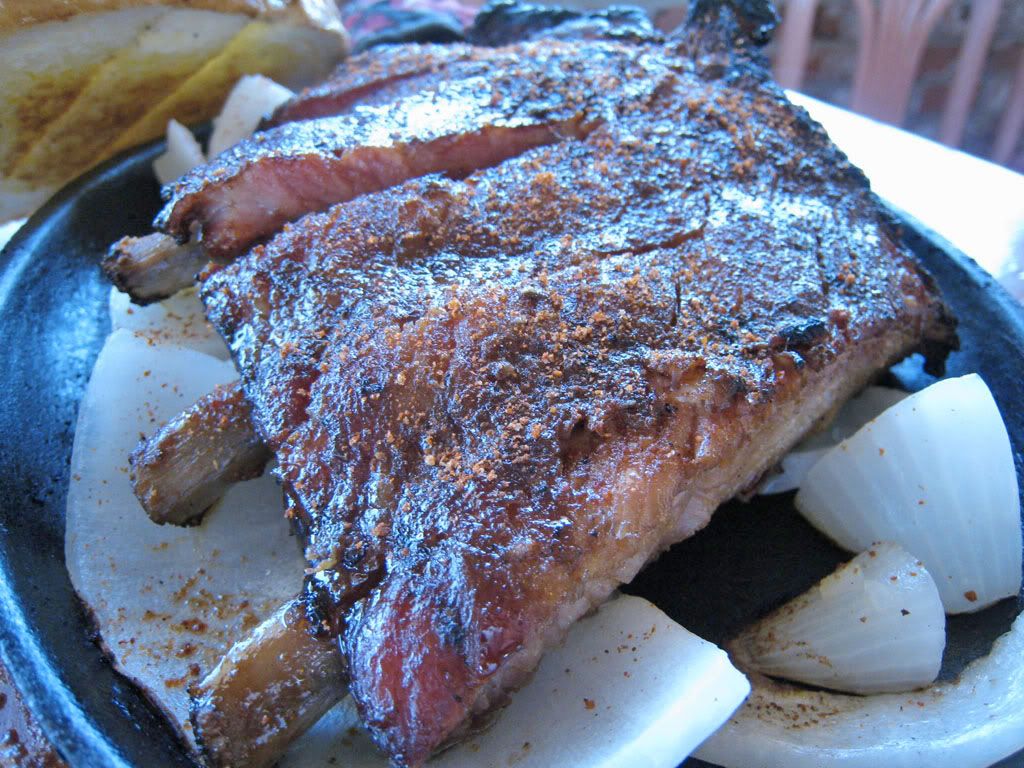 Taking a bite of the BBQ Pork Ribs, the first thought that entered my mind was that it just tasted *fresh* (as if it was made this morning, not sitting around and reheated later). Reading the back of the menu, Porky's BBQ proudly proclaims that they'd rather sell out each day, than have food left over at the end of the night, and that there's *no* boiled or baked meat served here, and it showed. The St. Louis-style Ribs had a nice smoke ring, and a great, genuine hickory smoked flavor in each bite, even without sauce. While I prefer Baby Blues' dry rub on their Ribs more than Porky's, with the addition of the BBQ Sauce, this was some amazing, rustic, down-to-earth Barbecue! It was perfectly cooked as well, each bite having a good tenderness, but not dried out, nor stringy. Excellent!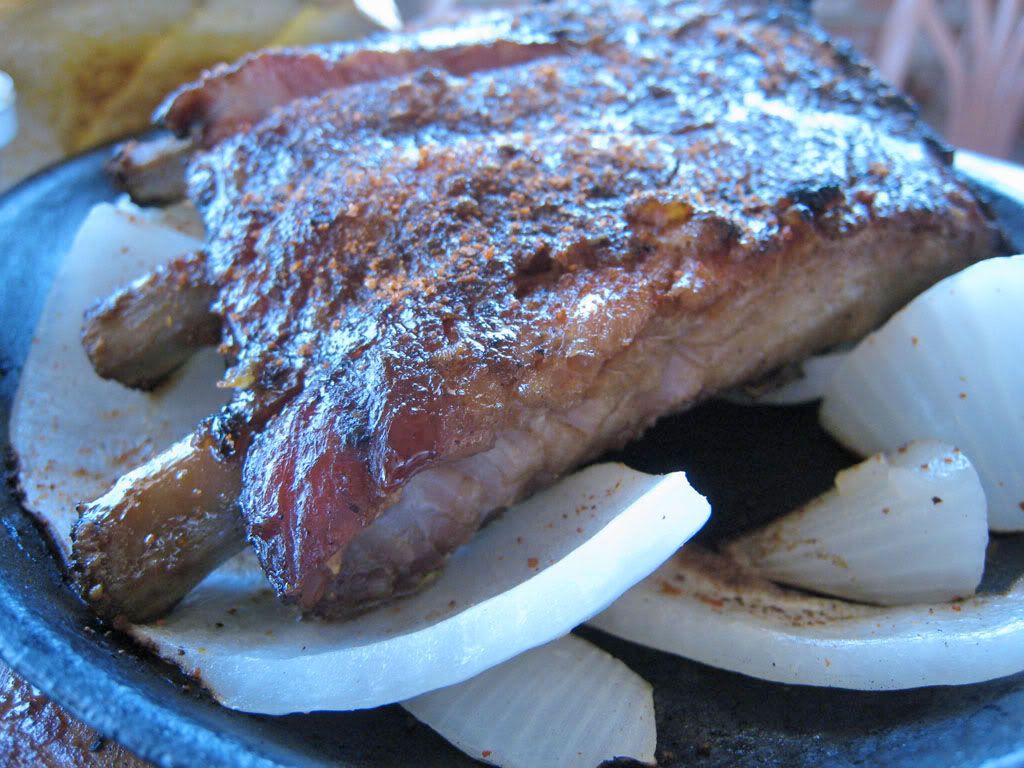 It was also served with a complimentary side of Texas Toast (good, simple, and huge!), and 1 side item, which we chose Macaroni & Cheese. Their Mac & Cheese was decent, but nothing special. It was probably the only average item we had today.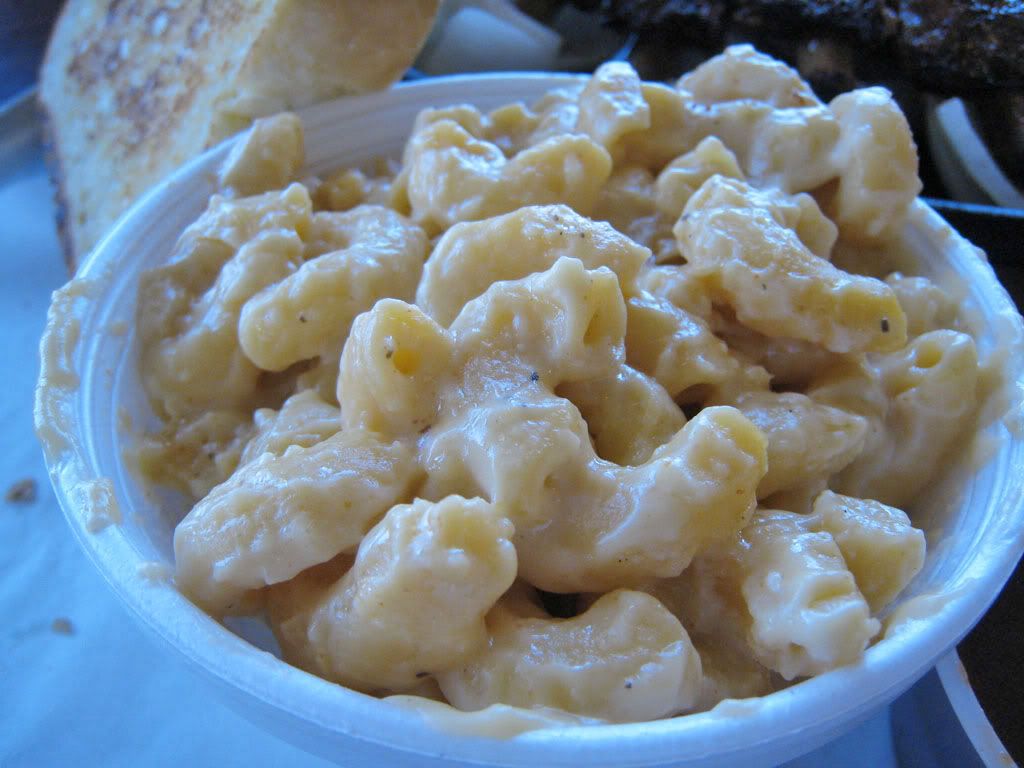 Despite it being a "fast food" style restaurant where you ordered at the counter, all the employees were really nice and friendly. The total came out to be ~$12 per person (including tax and tip), and we had leftovers.

Good Barbecue can be tough to find around L.A. Perhaps the biggest Achilles' Heel has been the lack of Consistency for most places: One day you might get Ribs that've just come out of the smoker and are perfect. Another day, the Ribs have been sitting around too long (or reheated). It remains to be seen if Porky's BBQ can maintain the Consistency, but for our visit today, the Pulled Pork Shoulder and St. Louis-style Pork Ribs were the embodiment of tender, hickory smoked perfection! The Golden Bird's Fried Chicken was also juicy, if a bit salty, but for a one-stop restaurant that serves great BBQ and some good Fried Chicken at a great price? Look no further than Porky's BBQ and Golden Bird on Manchester Boulevard.

*** UPDATE: This original Inglewood location has closed, so this review no longer applies. But the entire staff has moved to the Long Beach and San Pedro Porky's BBQ locations, and they've upped their kitchen equipment, incorporating the BBQ smokers from their Inglewood locale as well.

Rating: 8.0 (out of 10.0)

Porky's Barbecue
362 W 6th St.
San Pedro, CA 90731
(310) 521-9999

Porky's Barbeque
937 Redondo Ave.
Long Beach, CA 90804
(562) 434-9999


Hours: Sun - Thurs, 11:00 a.m. - 10:00 p.m.
Fri - Sat, 11:00 a.m. - 11:00 p.m.

http://www.ribs123.com/