Daikokuya Ramen in Los Angeles is a relatively popular Ramen shop around the Little Tokyo area. While its quality has declined, it still remains a busy destination. It's by no means the best Ramen in L.A., but it was decent, so when word got out that Daikokuya was coming to Orange County (Costa Mesa), anticipation started to build. While the Costa Mesa area already has good Ramen in Santouka, perhaps the launch of this new Daikokuya might bring with it a renewed "spark," and that they might open this new branch in the pursuit of excellence, reversing the course that its Little Tokyo branch was charting (and to put up a good grand opening at least, to draw in customers). Unfortunately, the end result seemed to be the complete opposite: Completely mediocre Ramen that would never have survived the first week of its opening, had this been in Tokyo.

Daikokuya Costa Mesa is located within the Marukai Japanese supermarket food court, taking the place of the previous Hawaiian eatery. To its credit, they took the time to decorate the entire facade / store front with a faux, unvarnished, "natural wood board" look. They tacked on some old post-WWII era signage and imagery to bring up some nostalgia (and keeping with their odd / fun items displayed in their L.A. branch).



I arrived at noon, promptly stepped up and ordered their Ramen, and tried their Small Shredded Pork Bowl side order as well. The Ramen came out within 10 minutes, and I sat down to eat. Within the first bite, all dreams of this new Daikokuya delivering quality ramen (and maybe even challenging Santouka in the OC) came crashing down: It was a failure on every level.



First off, the Ramen Noodles: They were overly chewy and on the thick side (versus the much thinner Hakata-style Ramen at Shin Sen Gumi, for example). Then, the Tonkotsu Broth: An extremely salty, nearly inedible "Tonkotsu broth" that was the worst Ramen Broth I've had in years.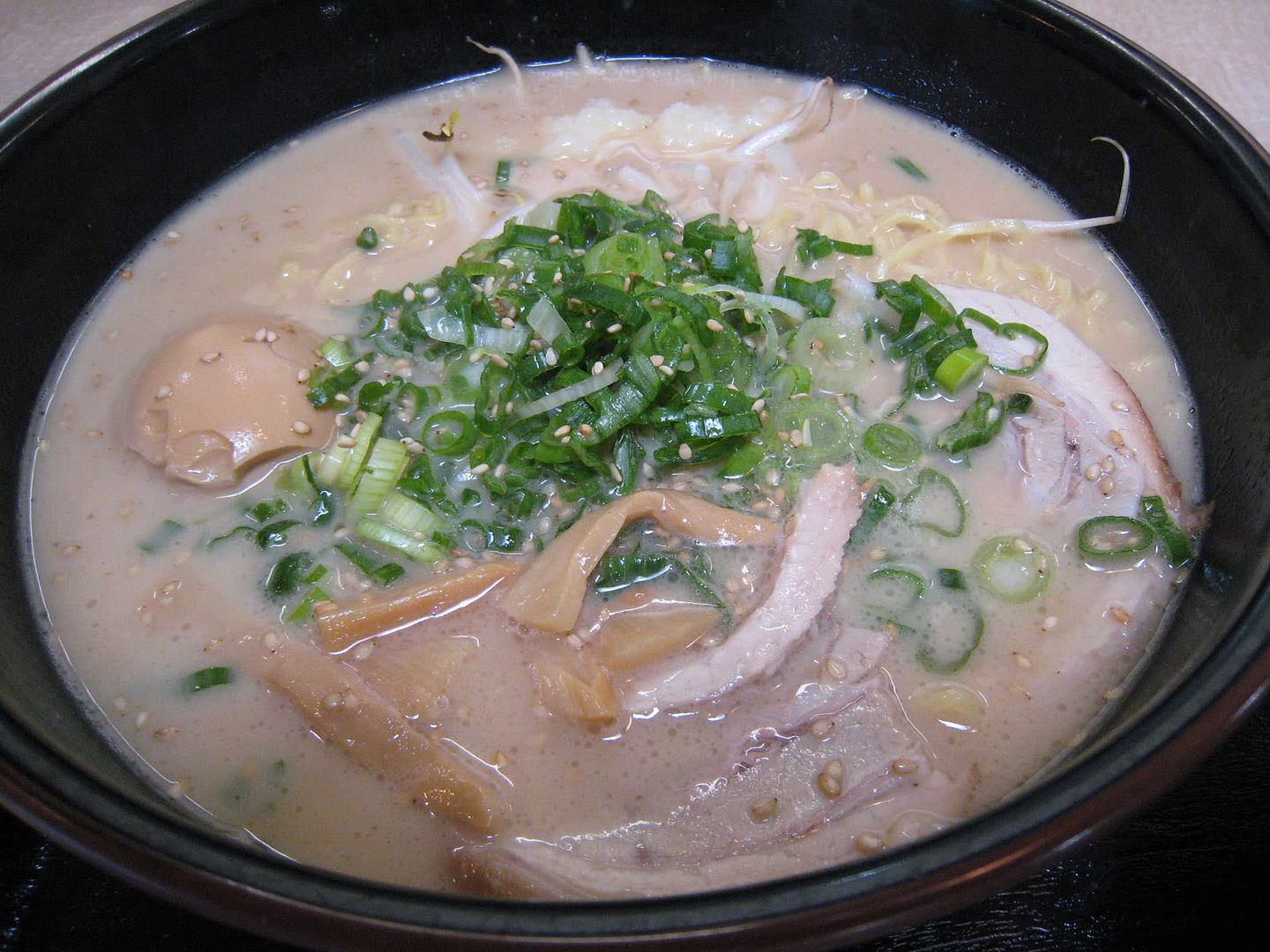 At this point, I was hoping to salvage something, anything, from this bowl of tragedy. I took a bite of the Pork Chashu (which on Daikokuya's website, they claim is Kurobuta (Berkshire Pork)): Sadness. The Chashu tasted *old* (as in, leftovers from a few days or more), and it was really chunky and tough. It was only weeks earlier that I had experienced the greatest Chashu EVER to grace a bowl of Ramen at Menya Kissou, and the Chashu at Daikokuya was honestly at the complete opposite of the spectrum. I was stunned.

Finally, the Tamago (Egg): This was probably the best part of the Ramen served here. The Egg was well-seasoned, and to Daikokuya's credit, they *attempted* to try and get a Hanjyukku-style Egg (half-boiled egg that retains a creamy center yolk) that's popular in Tokyo, but like the rest of the Ramen, it fell short. They egg was overcooked from Hanjyukku, and it was still ice-cold (I let it soak in the broth as long as possible and ate it towards the end of the meal and it was still ice-cold).

I switched over to try the mini Shredded Pork Bowl side order to see if that faired any better.



The Shredded Pork Bowl they served turned out to be better than the Ramen, but only slightly better. The Shredded Pork looked similar to the failed Chashu they served, and I tried to tase if it was the same, but they had coated the pork and the rest of the bowl with a massive amount of a dark-brown sauce similar to what usually tops Unagi / Anago Sushi, and they used so much of the sauce that the whole bowl turned into an overly sweet drenched bowl of rice and shredded pork and green onions.

Overall, the new Daikokuya in Costa Mesa, CA, is a huge disappointment. From the utter tragedy that is their Ramen noodles, to the overly salty and otherwise simple, boring Tonkotsu Broth, to their bad Chashu and overly-drenched Shredded Pork Bowl, this is one place to avoid. You would be better served driving an extra ~7 minutes over to Santouka in the Mitsuwa food court, or going to Asa Ramen in the Torrance / Gardena area instead of this place. The most disappointing aspect wasn't even the food itself: It was that in a location 12 hours away (Tokyo), this level of Ramen would've been laughed out of business within a week of opening; the competition and number of good, let alone great Ramen shops is beyond comprehension. Daikokuya is pure disappointment.

Rating: 3.9 (out of 10.0)

Daikokuya (Costa Mesa branch)
(inside the Marukai food court)
2975 Harbor Blvd., Suite 5
Costa Mesa, CA 92626
Tel: 714-436-0151