After my previous day's Ramen from Heaven (Menya Kissou) , I woke up on the sixth day of our Japan Trip with the goal to try another highly-recommended Ramen shop. Thanks to Chowhounder Silverjay's great review of Rokurinsha, it was another must-try destination on my trip here.

I Googled the location and true to Silverjay's review, I found myself in the quiet, beautiful, rural neighborhood of Shinagawa! Here's some initial shots of the area, leaving the train station: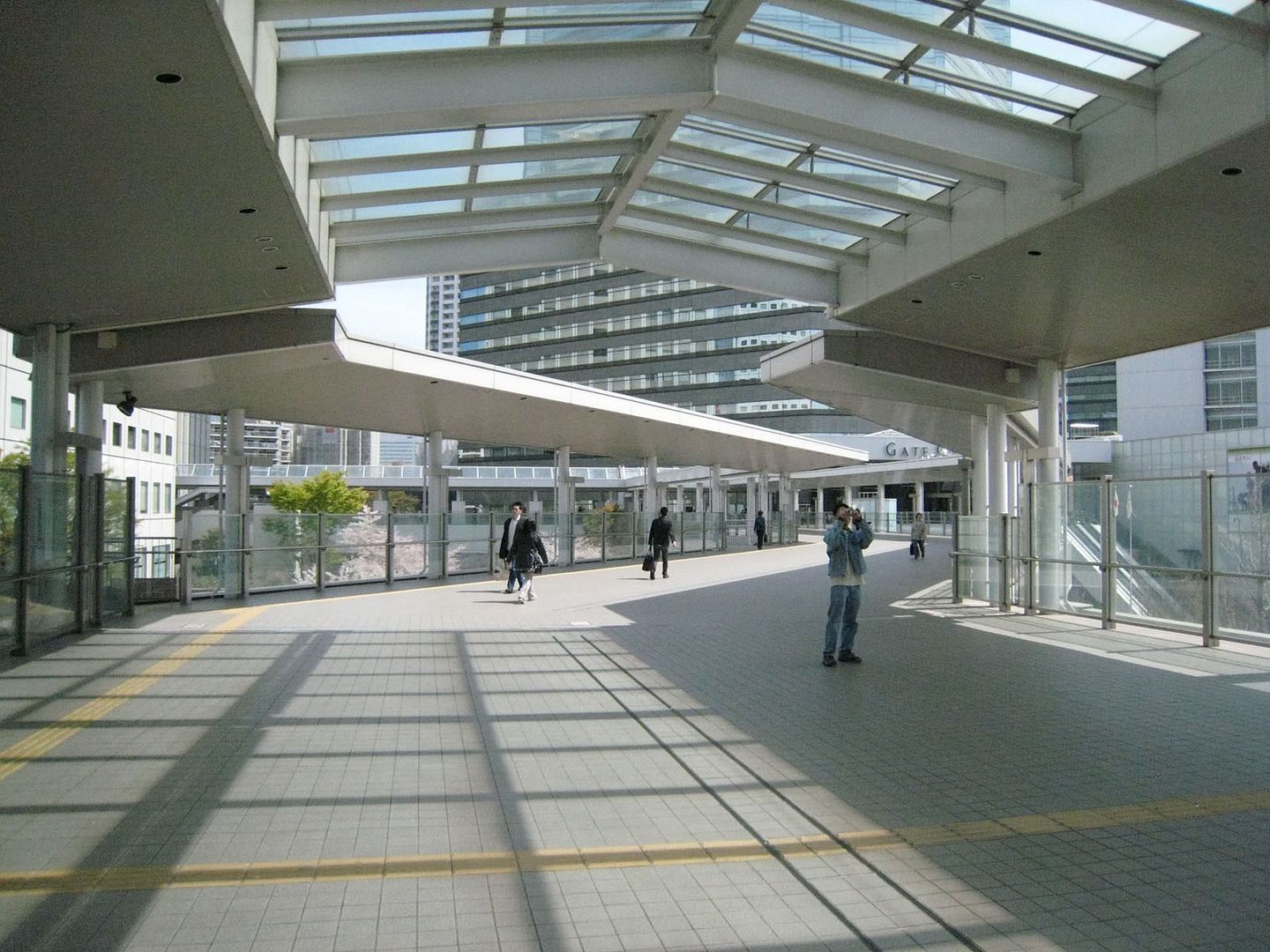 Walking through the quiet residential area, I soon found myself contemplating, "Ah... this is where I wouldn't mind living. I want to buy a house right here!" Away from the hustle and bustle of central Tokyo, this was truly a nice place. After a few more minutes of walking, we found Rokurinsha... by following the line ~20+ people *who were already in line 45 minutes before it opened!* Wow.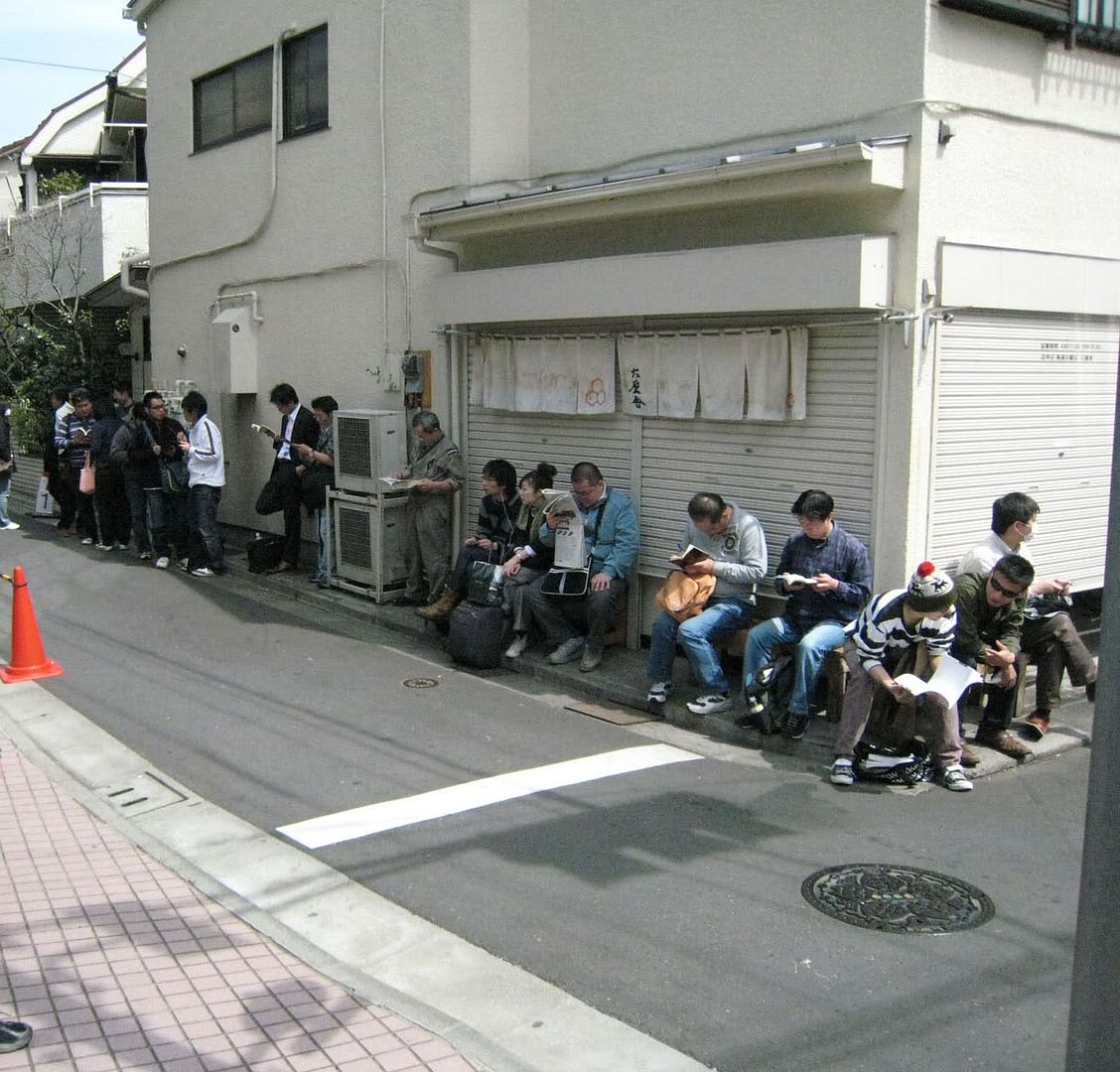 Granted it was a Saturday (maybe I should've known), but it was our last day in Tokyo. No worries. Great Ramen is worth the wait, or so I hoped. But after about an hour and twenty minute wait, all my fears were put to rest! (Here's an authentic, old-school Ramen Delivery vessel used by Rokurinsha!)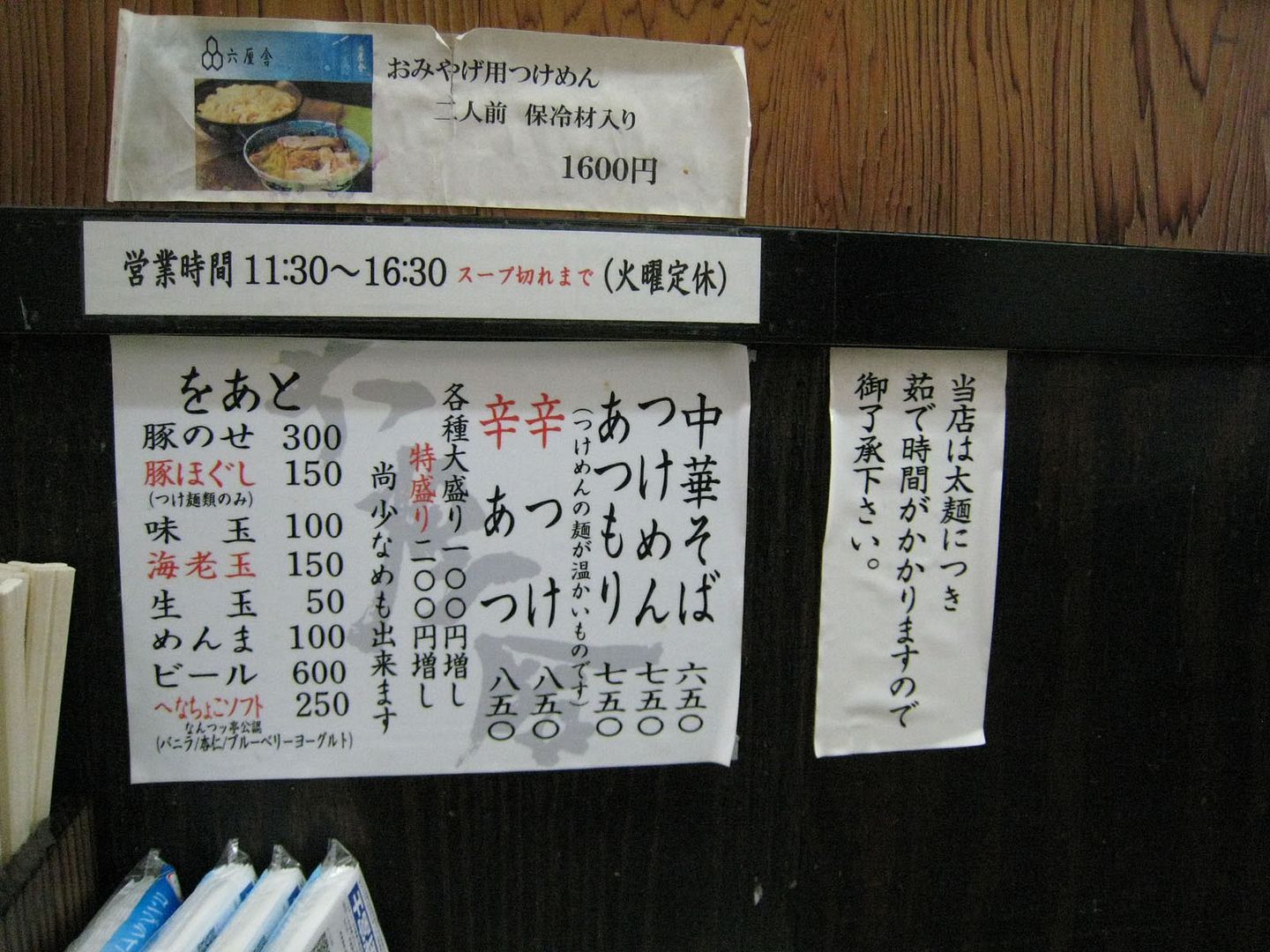 The waiter took our order prior to sitting down: I ordered their Tsukemen (Dipping Ramen noodles in a separated Broth (instead of all in one bowl), popular in Tokyo). I added their Hanjyuku Egg (Silverjay says it's an "Aji-Tsuke Tamago"), and what the waiter recommended to me as their signature: Buta Hogushi (a shredded Pork Chashu topping). Within minutes our order arrived: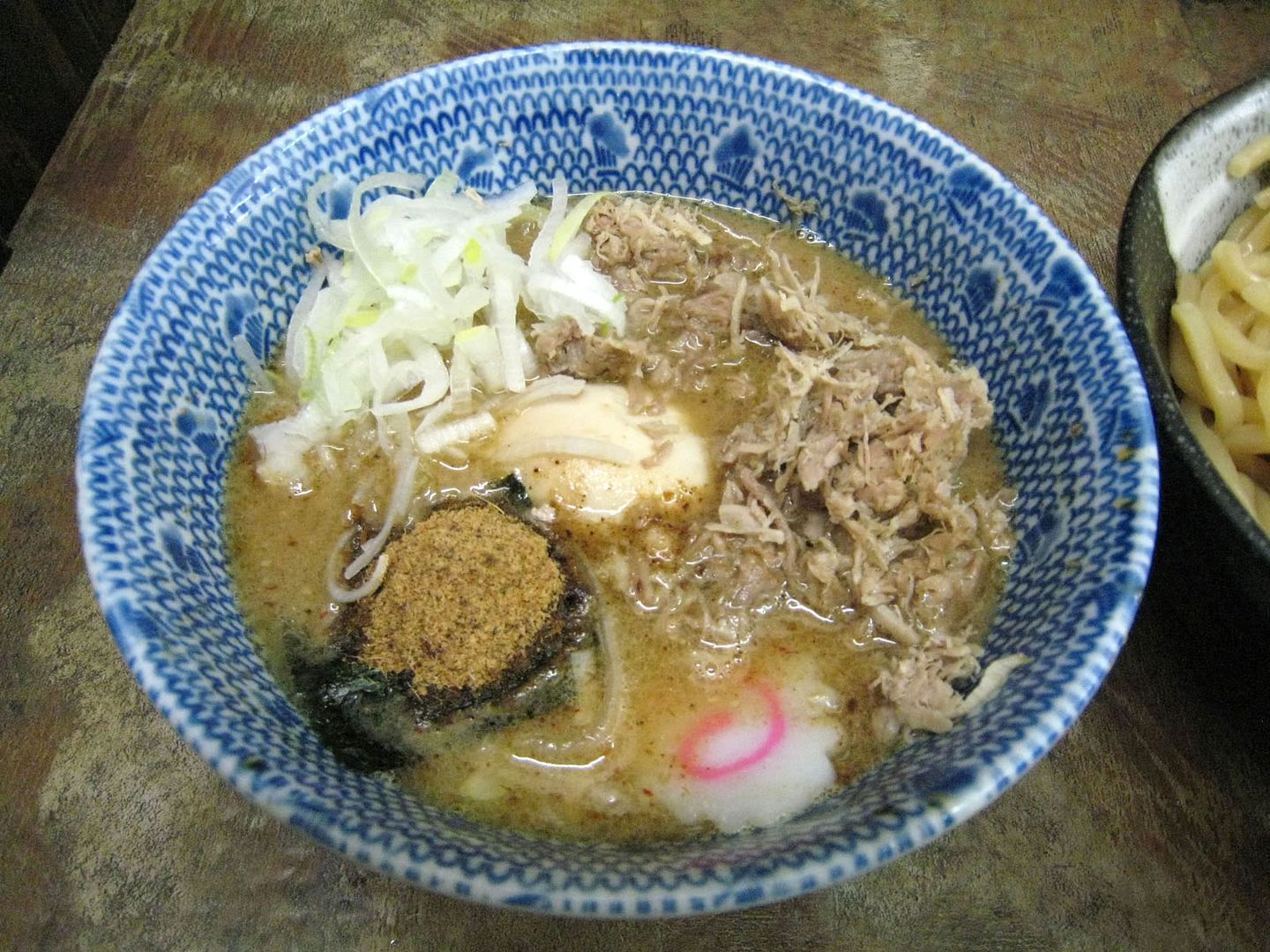 The first thing that struck us was the sheer SIZE of the Ramen noodles. Silverjay wasn't kidding! (O_O) These noodles were HUGE (definitely more like thick Udon than anything). I grabbed the first bit of these thick Ramen noodles and dipped it into the fragrant broth and took a bite:

A nice porky and fish-infused blend of flavors washed over me. Definitely quality broth, very rich and complex. Its balance of pork and fish were different than the previous day's Menya Kissou. I preferred Kissou's broth just a touch more, but this was good and definitely unique as well.

The oversized, thick Noodles took some time to get used to. Definitely fresh (you can taste the love going into making them; not manufactured like most places), but it was probably just a bit too thick for my tastes. I think a second visit would get me used to the thickness and then it wouldn't be an issue. (^_~)

The Buta Hogushi (shredded Chashu) was interesting... like a unique Asian-flavored Carnitas (only more tender and flavorful). I'm so used to having slices of Chashu in some way that I found myself craving it instead of the Hogushi. But once I got used to it, I thought it was good, but perhaps a bit too salty for my tastes.

Next, I bit into the Tamago:



Beautiful Golden "Jelly" inside the egg, wonderfully cooked and superior to the Kabuki-cho Hanjyuku I had earlier, but Menya Kissou's Tamago surpassed even this goodness. Still, it was wonderful and I was eating something I lamented I would never have back home in Los Angeles. We finished up our huge servings, and walked out to enjoy the quiet neighborhood on the way back to the train station.

From the standout pork and fish infused brothy goodness, to the one-of-a-kind, thick Ramen noodles, to the Buta Hogushi, and delicate Hanjyuku Tamago, Rokurinsha is a true standout and an amazing Ramen shop in Tokyo. The fact that a tiny Ramen shop buried DEEP in a quiet residential area had a line of more than 20+ people before the shop even opened up says a lot. Rokurinsha has turned out to be one of my favorite restaurants on this Japan trip, and getting a chance to experience the quiet neighborhood in Shinagawa and taste this unique Tsukemen was a true highlight.

Rating: 9.3 (out of 10.0)

Rokurinsha
(Shinagawa, Tokyo, Japan)
六厘舎(ろくりんしゃ)
品川区大崎3-14-10
Tel: 03-5434-0566

Open: 11:30 a.m. - 4:30 p.m. (or until the Soup runs out). Closed on Tuesdays.
http://www.rokurinsha.com/