So at the end of the long day in Akihabara, we were too tired to head out too far from our hotel in Shinjuku. We had passed by an interesting looking Izakaya called "inton", which basically had a cute Pig Mascot and a claim that they focused in only Live Pig Cuisine(!). Intrigued, we set out to try it.



When we stepped inside the basement-level restaurant, we knew we had finally stopped by an Izakaya in Japan. Smoky, with alcohol flowing everywhere, ah, this could be good. Our first dish was on their daily specials menu, a special Roasted Pork dish (the name escapes me, sorry). The Pork was nicely smoky (they even left some of the roasted wood chips on the plate), with a slightly crisp outer skin and meaty, moist inside.



Next we had a Kushi-age with Pork and Asparagus (a standard). The execution here was a bit too oily and underwhelming. Nothing special.



The next dish was something we'd never seen on any menu before: *Pork* Nankottsu (Cartilage)! We're used to the nice crunchy flavor of classic Chicken Nankottsu at Yakitori restaurants but Pork Cartilage?! We had to try it: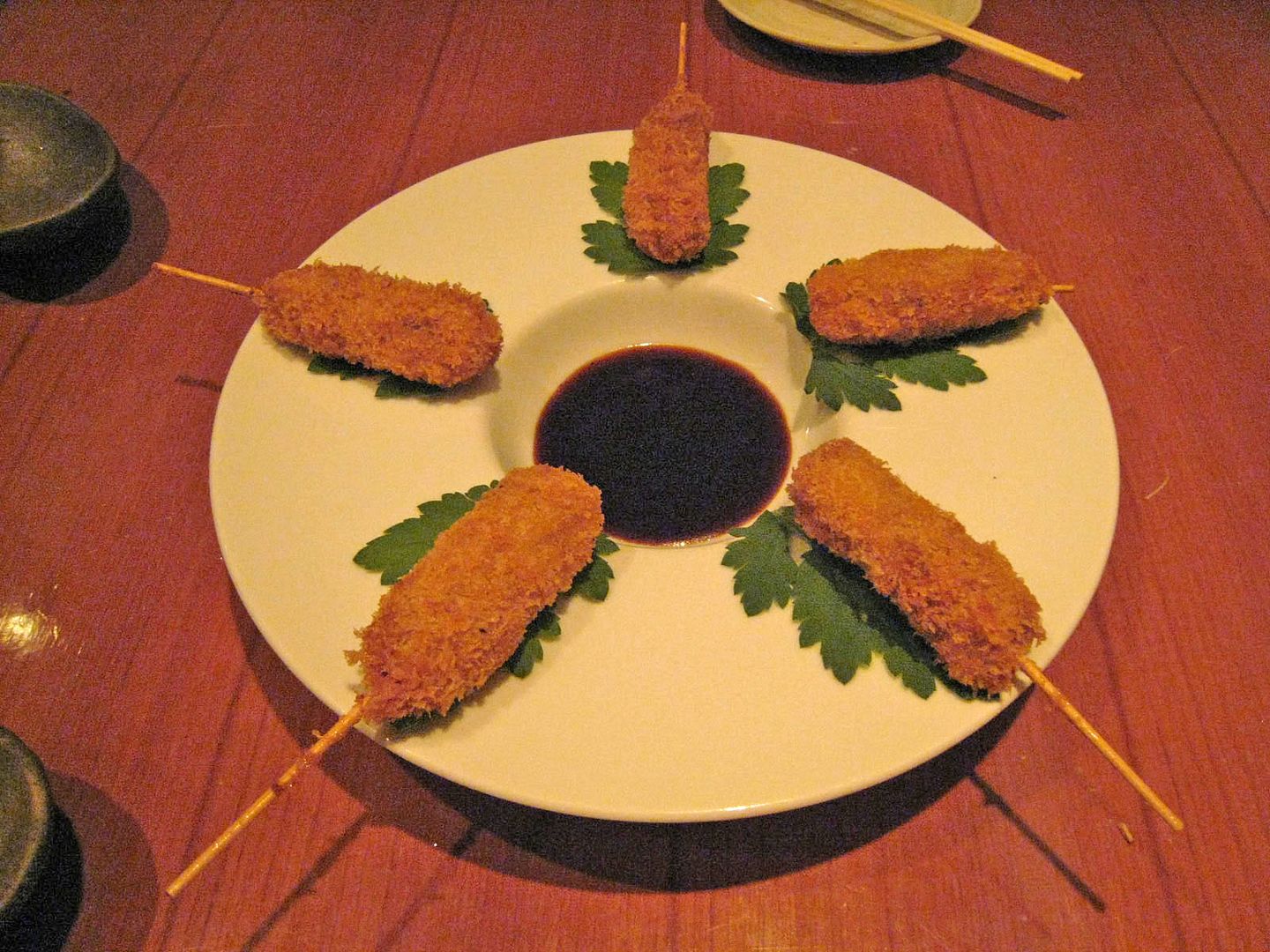 We quickly found out why most restaurants don't serve it: The Cartilage was really hard and nearly inedible. It was a total workout to chew the bits of Pork and tougher Cartilage (vs. Chicken Cartilage), and it was a disappointment.

Next up, we ordered the Buta Toro, their presentation of the prime / richest portion of Pork Belly, nicely roasted over a bed of Onions. The Pork Toro was surprisingly meaty and not overly fatty, with a nice blend of meat-to-fat. The flavors and texture of the Pork held up nicely here (definitely the highlight of the night):



Next up came our order of Kushiyaki Skewers. We had a Bara to Ninniku (Pork & Garlic) skewer, and Buta Tan (Pork Tongue). They were both OK in taste, but nothing special (I've had far more tasty and fragrant Kushiyaki elsewhere). The presentation was cute, though: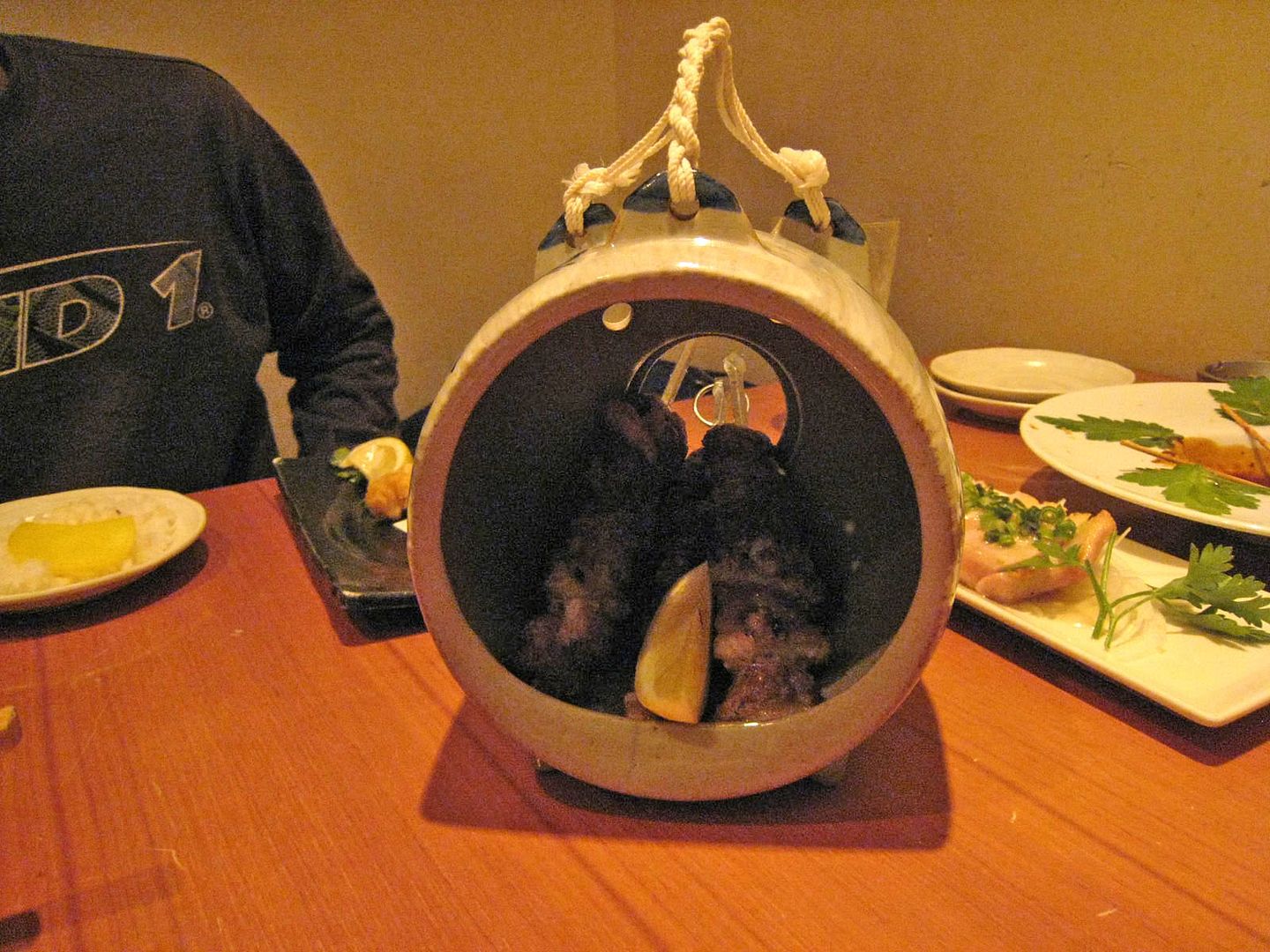 Finally we had a special Pork Soup Dumplings served with Collagen(!). They even presented the Collagen separately and had us mix it in the soup as soon as it arrived: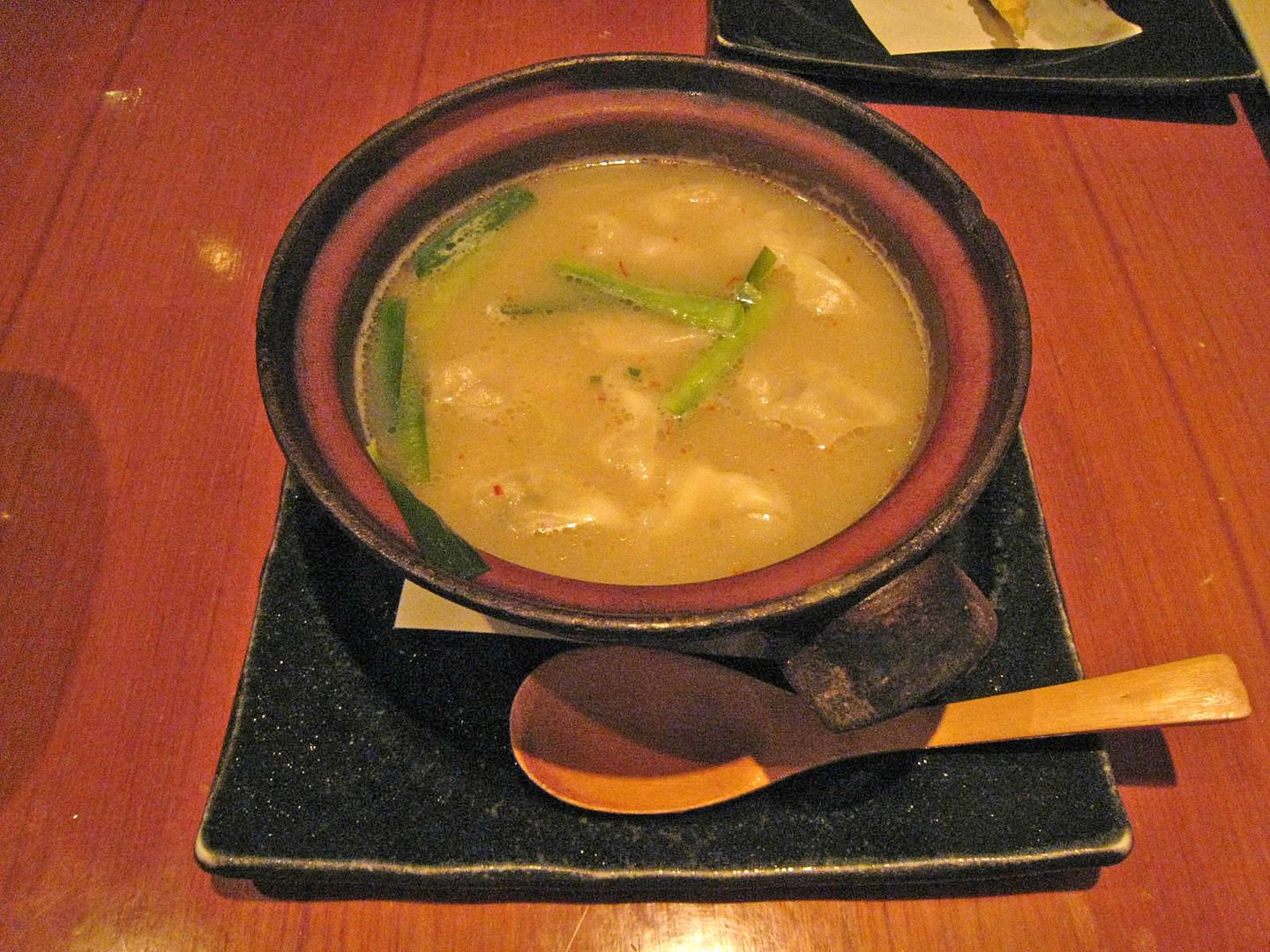 It seemed more like a gimmick than anything. The Pork Dumplings were nothing special (just typical "Pork Dumpling"-type taste), and the soup was extremely salty.

inton also has an extensive Drinks Menu with various Shochu and Sake and other regional alcohol listed. We had the waitress recommend a Sake to pair with our Pork Dishes and it was terrible! :( (That's what we get for letting someone else order for us, I suppose.) It seriously tasted about as drinkable as the "Bud Light of Japanese Sake," Shochikubai, LOL. Overall, given the experience we had at inton, we would probably not be going back, especially with so many interesting restaurants seemingly on every single block of Tokyo.

Rating: 6.9 (out of 10.0)


Ikebuta Ryouri "inton"
(Shinjuku, Tokyo, Japan)
活豚料理 inton
東京都新宿区西新宿1-13-12 昭和ビルB1
03-3344-3585